MARKETING Automation STORE
Growth Injecting Scripts, ManyChat Flows, and Mini-Modules Created To Help You Grow And Scale YOUR business.
Manychat bot flows
Each of these flows require you to have a ManyChat Pro account ($10/mo). Once you purchase the flow, an email with the download link is sent to you.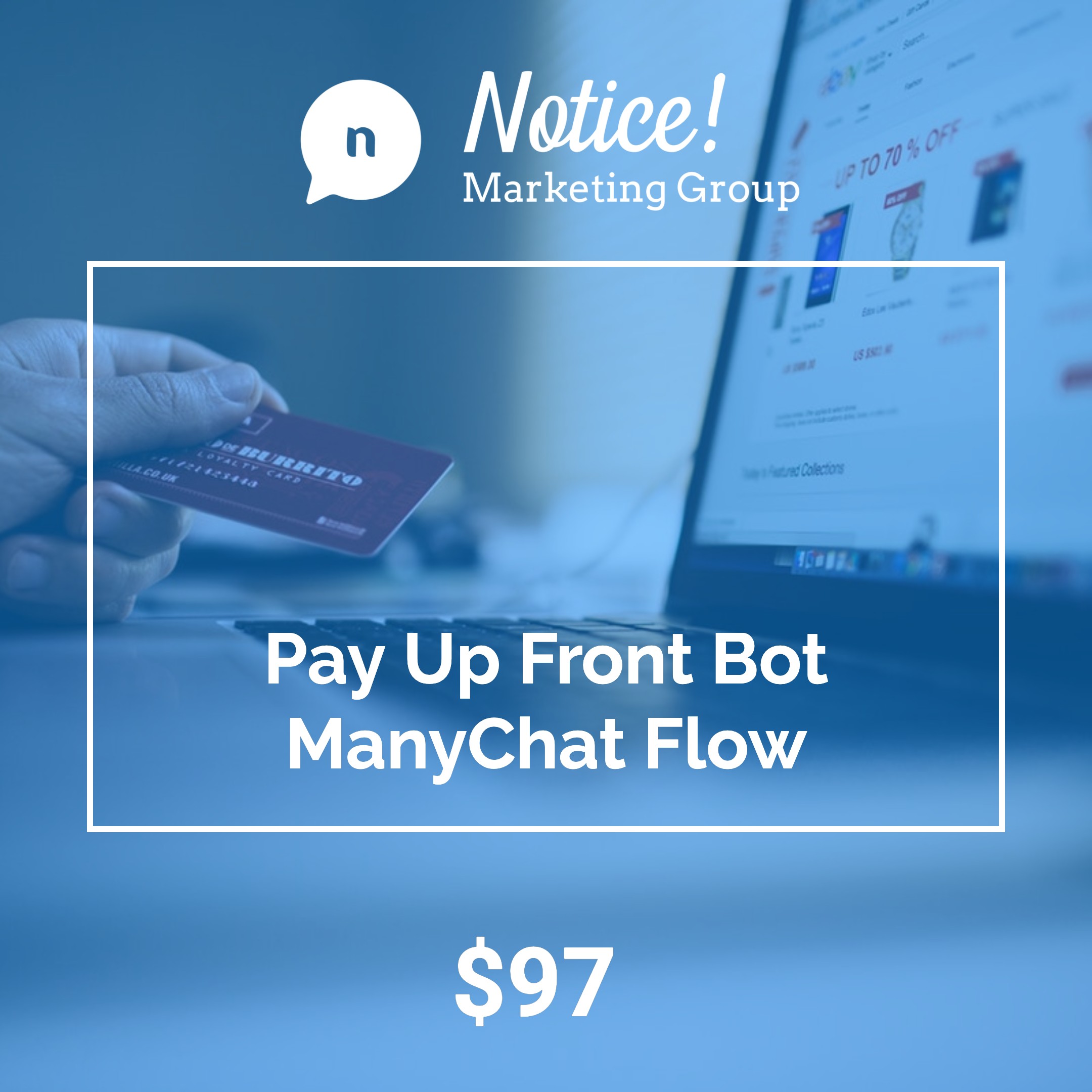 Have a Professional Services client who's tired of chasing leads? The "Pay Up Front" Bot is your solution. Here's what you'll need:
 Set up a crazy discount offer ad on FB
 Send the traffic into this bot flow
 Have them pay up front for the service
 Your client won't chase another soul
One of the greatest struggles pro marketers deal with is having the time to get things done! With this very short, simple webinar script (delivered through a bot no less), you can finally have that quick presentation made and "done'd" – Send traffic to it, or you can even use it as a quick presentation on your website.
Ready for more leads and prospects signing up to speak with you about marketing services? Use this ManyChat bot flow to deliver a lead magnet, ask qualifying questions, then direct your prospect to sign up for a free strategy phone call – all handled right here within the "Lead-Gen For Agencies" bot flow. 
WRITE Us
PO Box 1241
Snow Hill, NC 28580
Contact us
(919) 584-5278
info@noticeppc.com
Open Hours
M-F: 8am – 4pm
Sat: 10am – 3pm